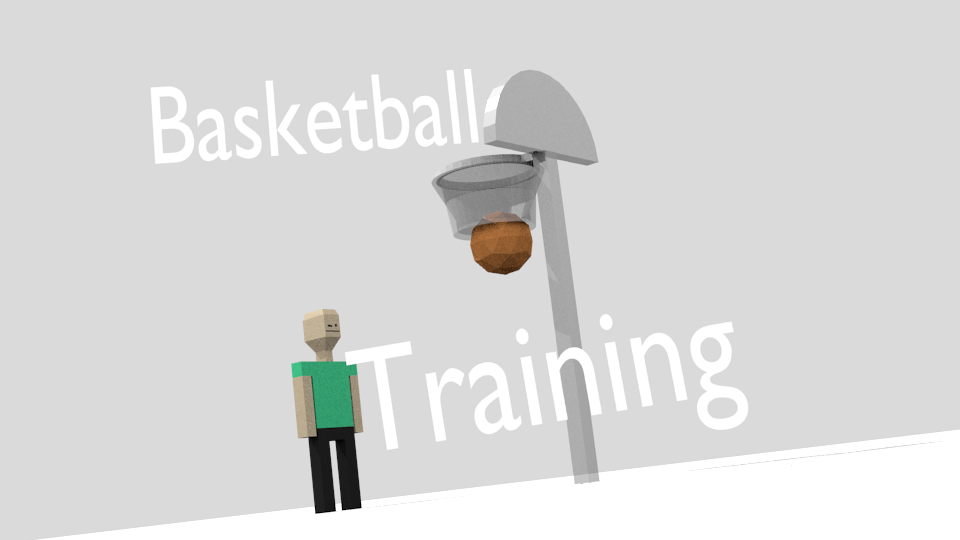 Basketball Training
A downloadable game for Windows
A game by me, Moukha Ramadhan 11 years old.
Controls:
Move= W- front A-Left S-back D-right
Camera= C-3rd person V-1st person
Mouse= Left click- shoot basketball Mouse movement- look around
You can't jump in this game, sorry. But I will make an update to it.
Background is nothing, just a regular white sky.
There's no grass, just a regular plane floor. Also, there's the edge of the world.
There is a 50% chance of falling through the floor.
There is a 21% chance of falling to the floor and can't get up.
Your character's leg/hand can't move. Sorry.
I think that's it. Let's see what you'll think and if you want it to be updated, just tell me k?
This game is made in Blender.
Thanks for reading this if your reading this, and thanks for playing it.
Purchase
In order to download this game you must purchase it at or above the minimum price of $3 USD. You will get access to the following files: